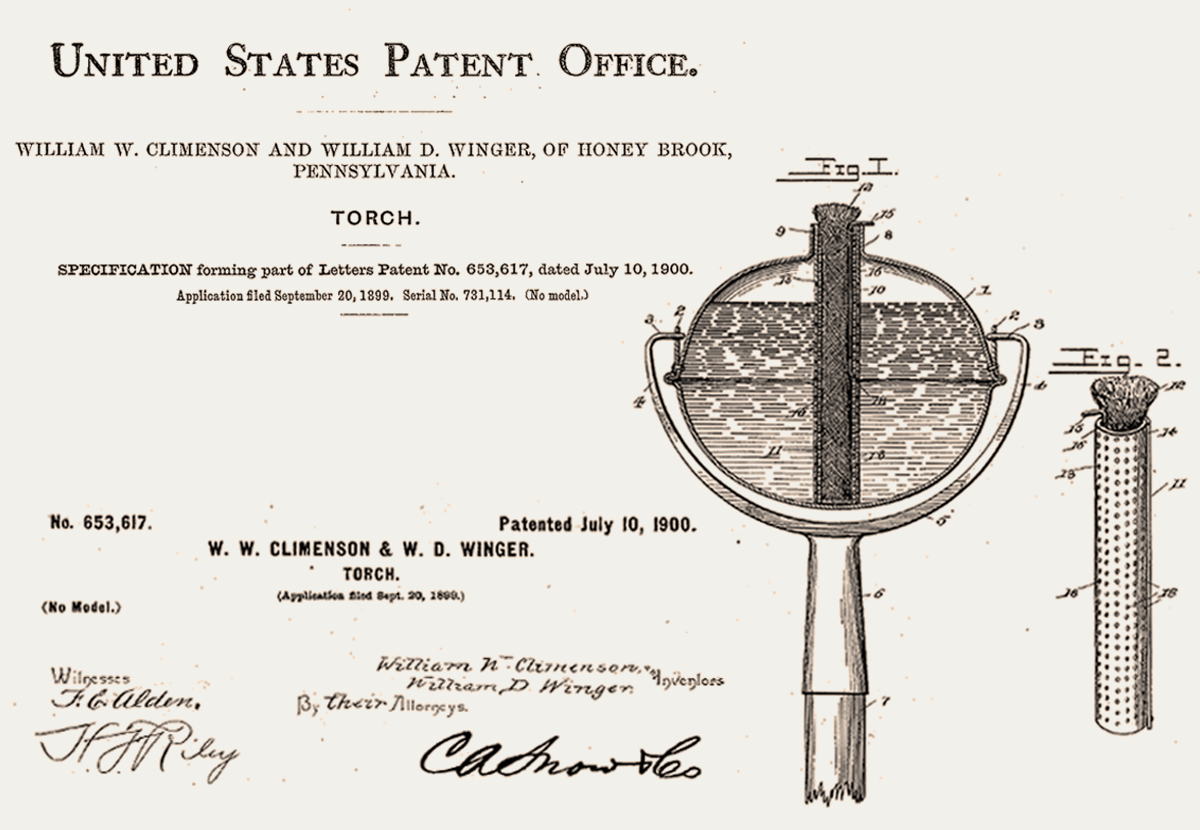 1900
William D. Winger's patent drawing of a high-quality tin torch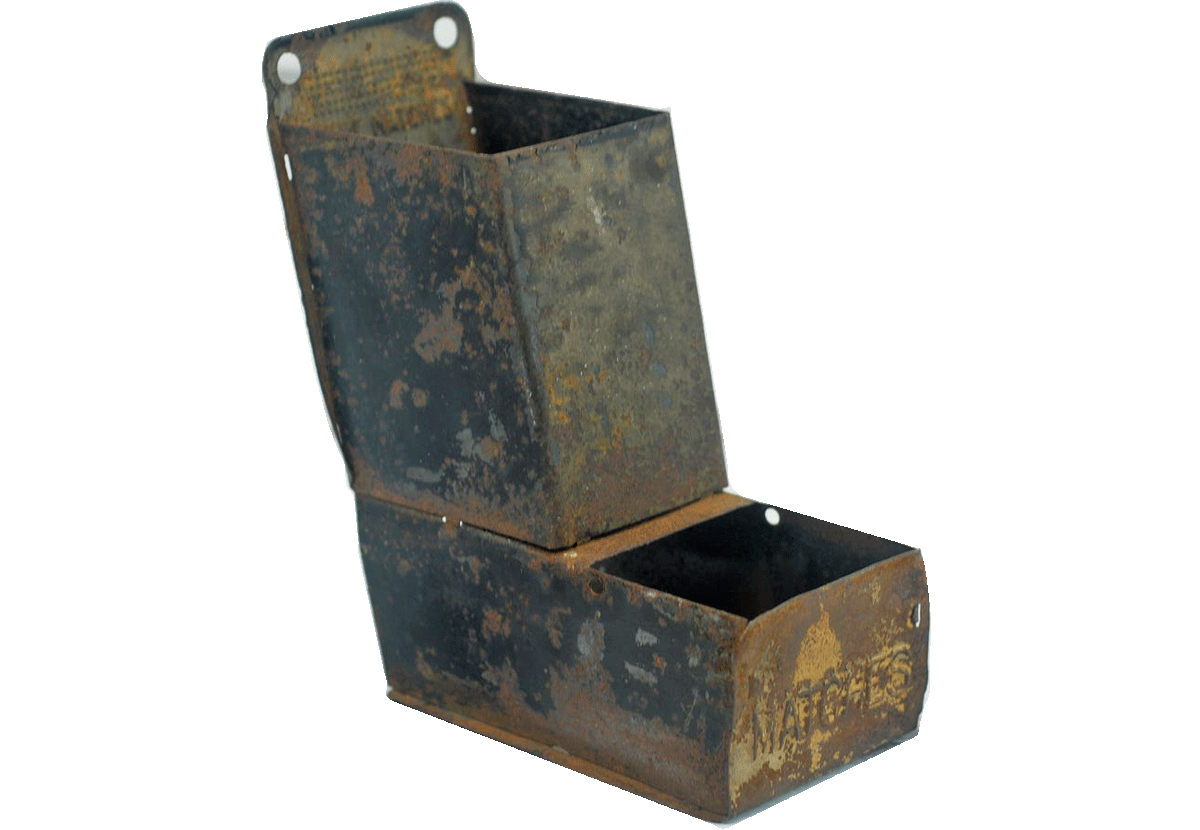 1911
A primitive tin match safe. The safe would hang on a wall near a home's wood-burning fireplace or cookstove to keep matches nearby.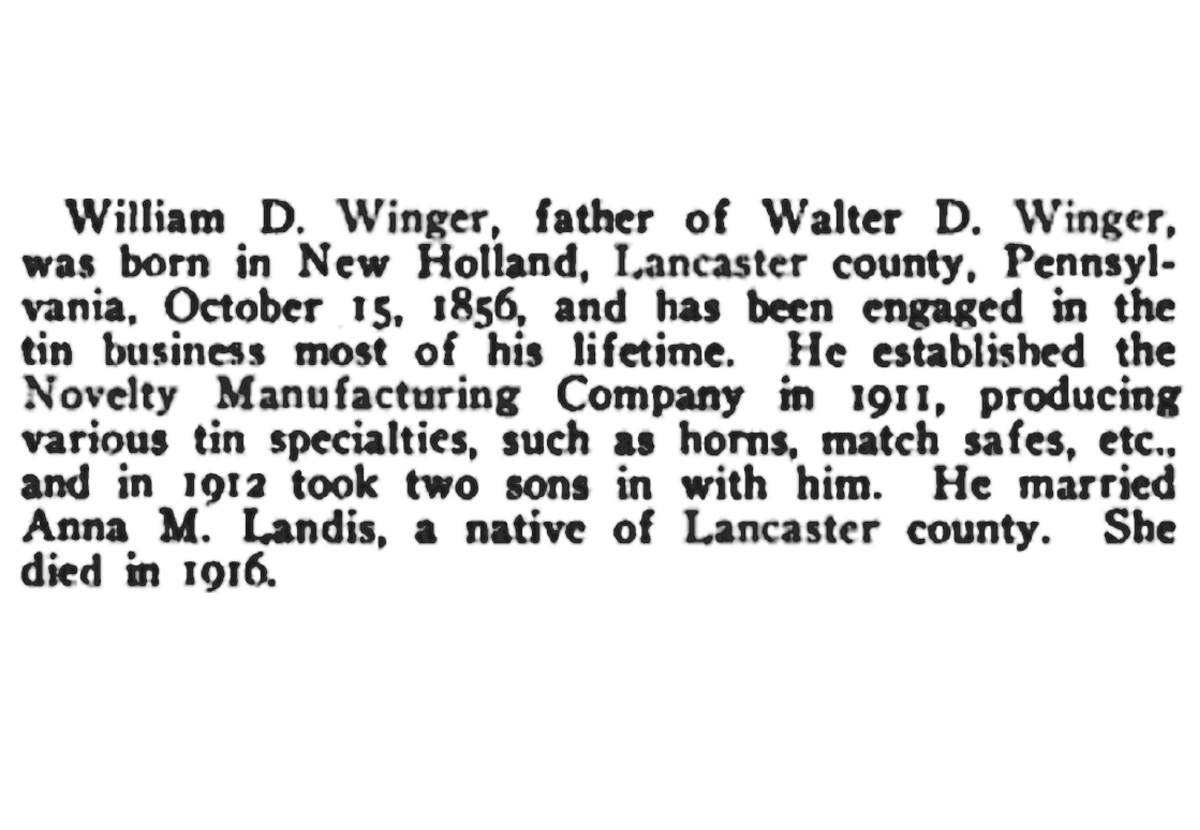 1912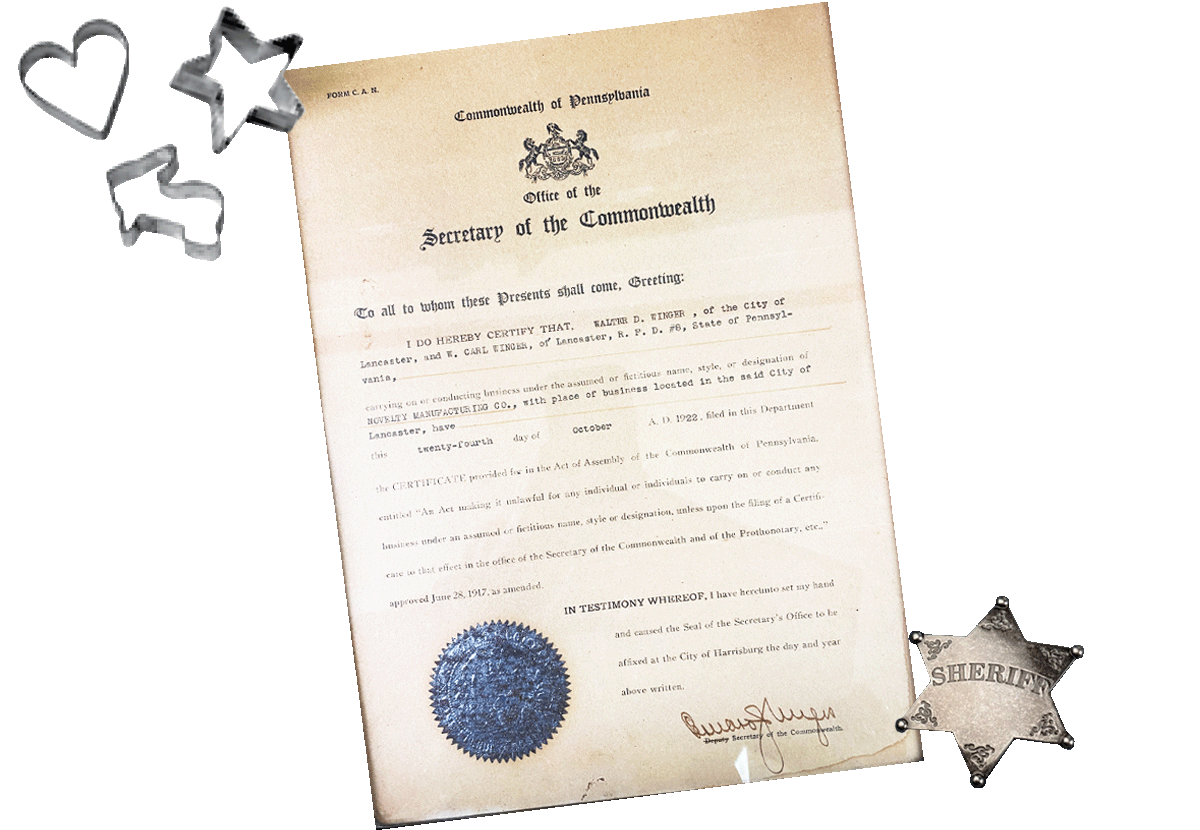 1922
W. Carl Winger officially registers the name Novelty Manufacturing Co.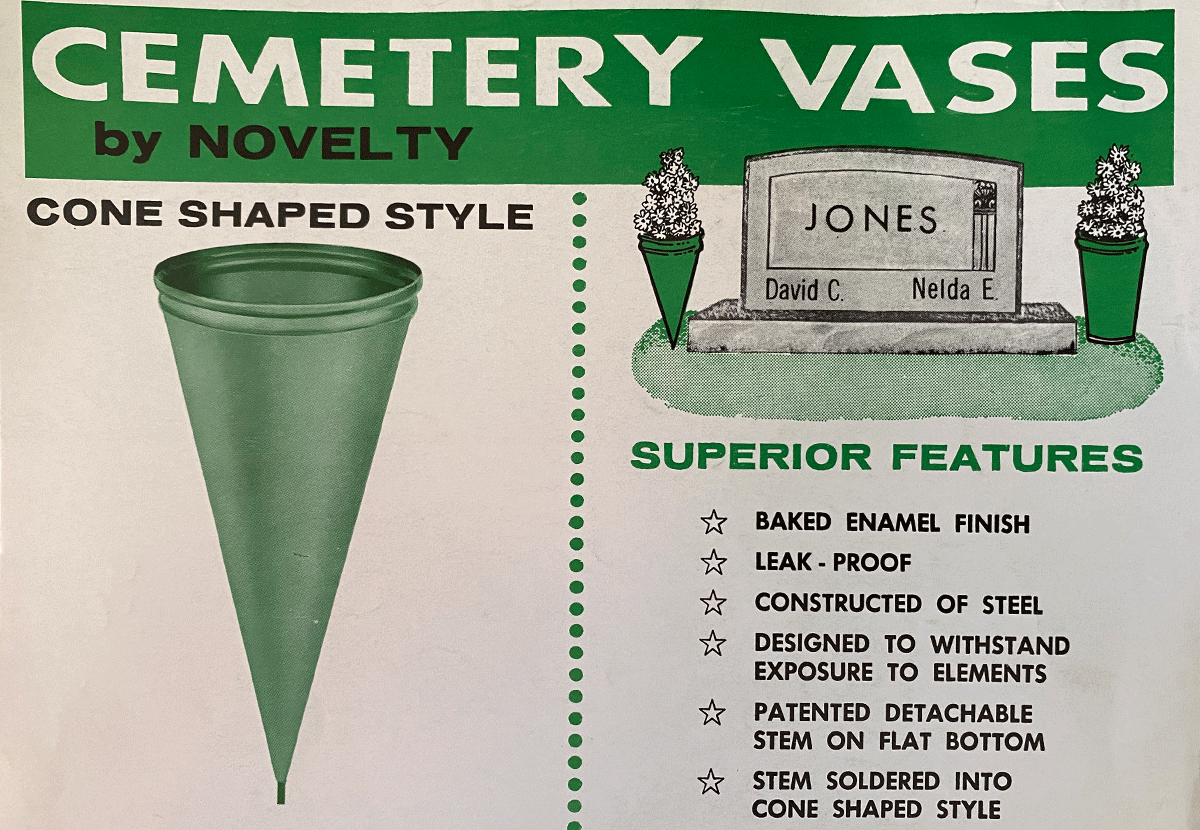 1925
Novelty's original cone-shaped metal memorial vase paved the way for a future in floral and gardening products.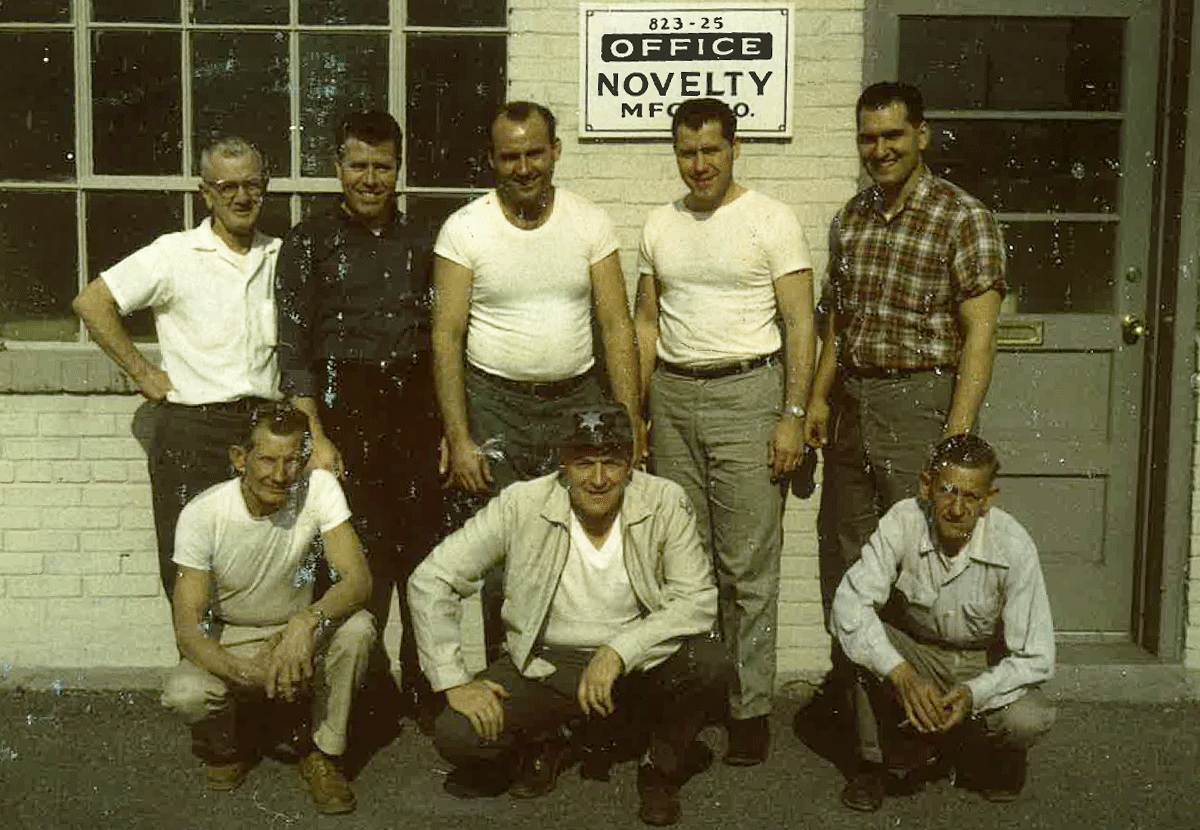 1926
Novelty Mfg. metal workers take a break outside the factory.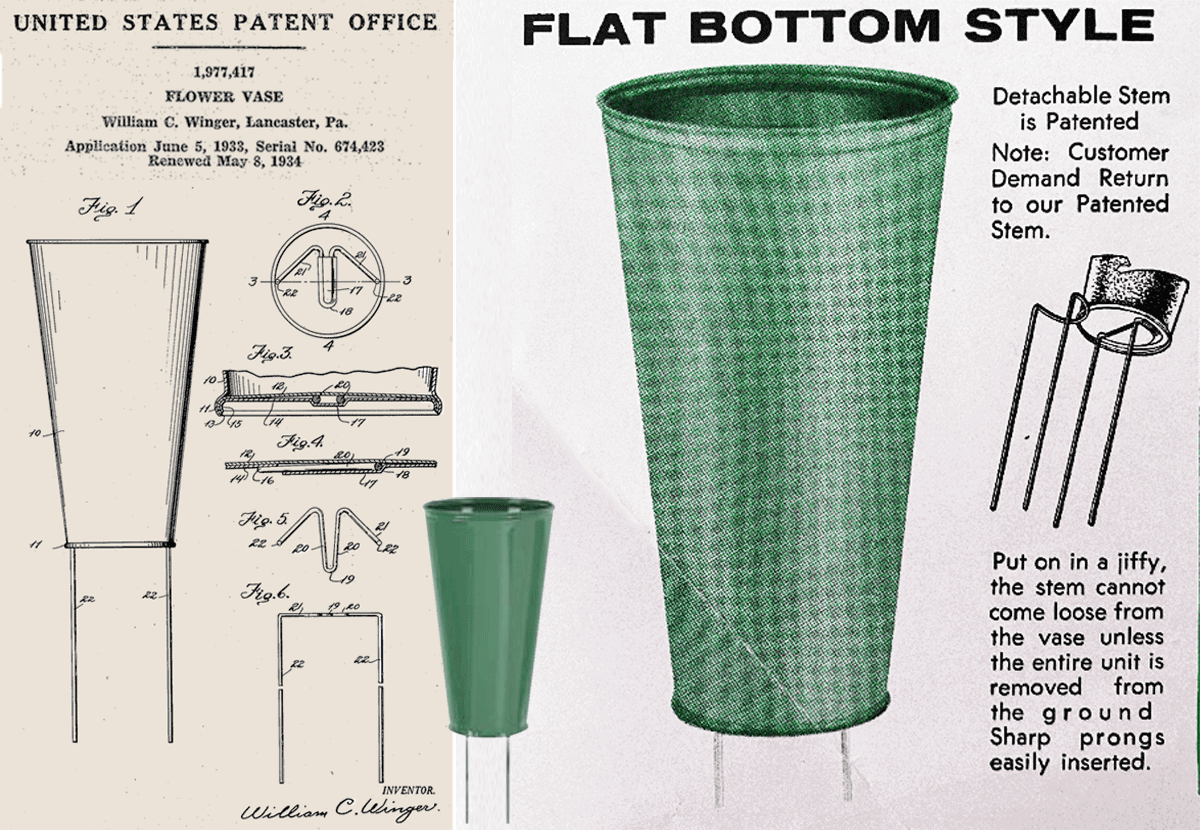 1934
Carl Winger's patent drawing with the metal memorial cemetery vase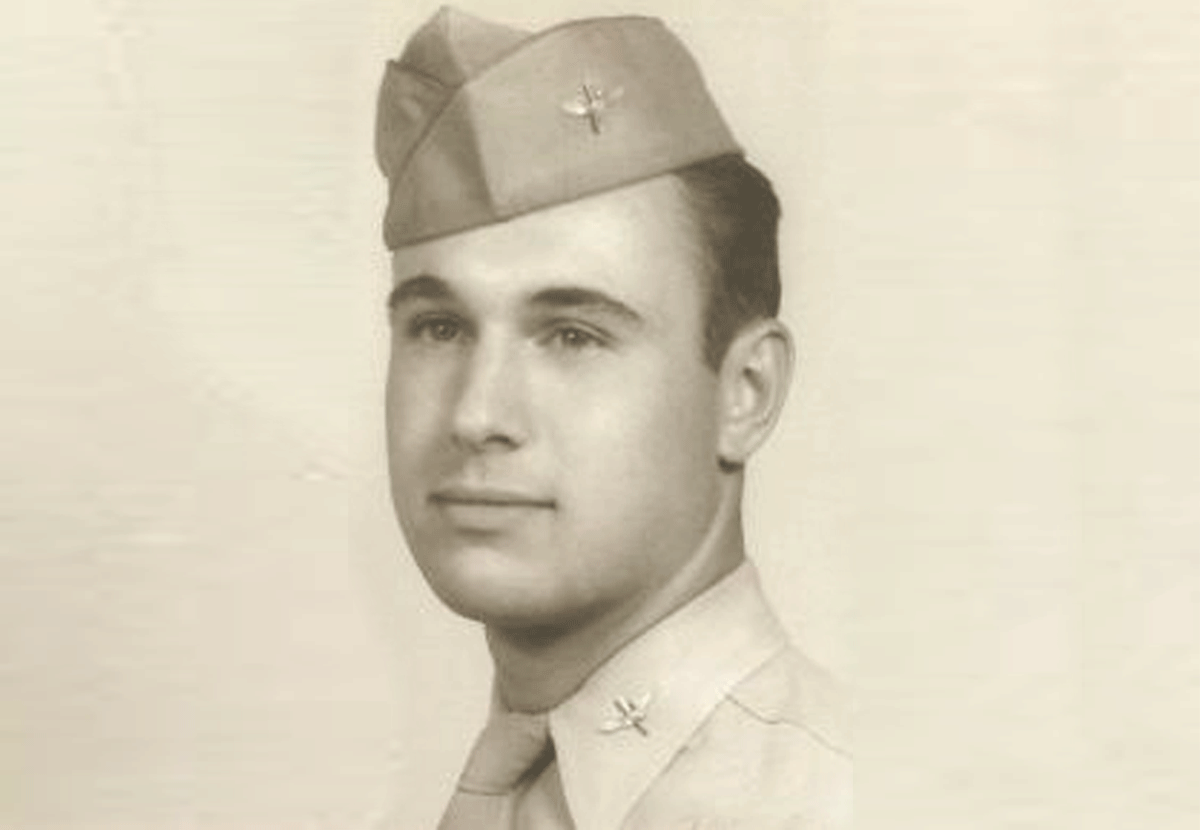 1948
Bill Winger served in the U.S. Army Air Corps. during WWII.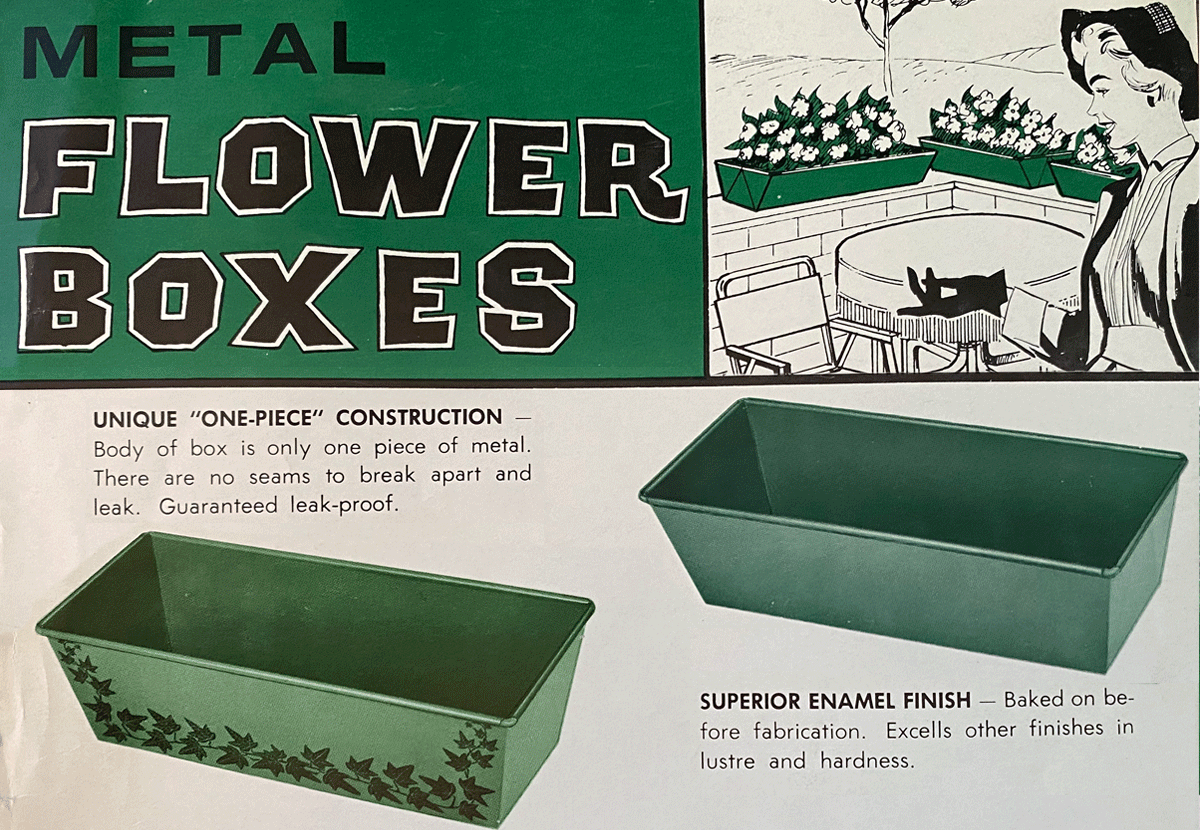 1957
Novelty's original enameled metal flower boxes were offered in six different lengths, between 12-36 inches.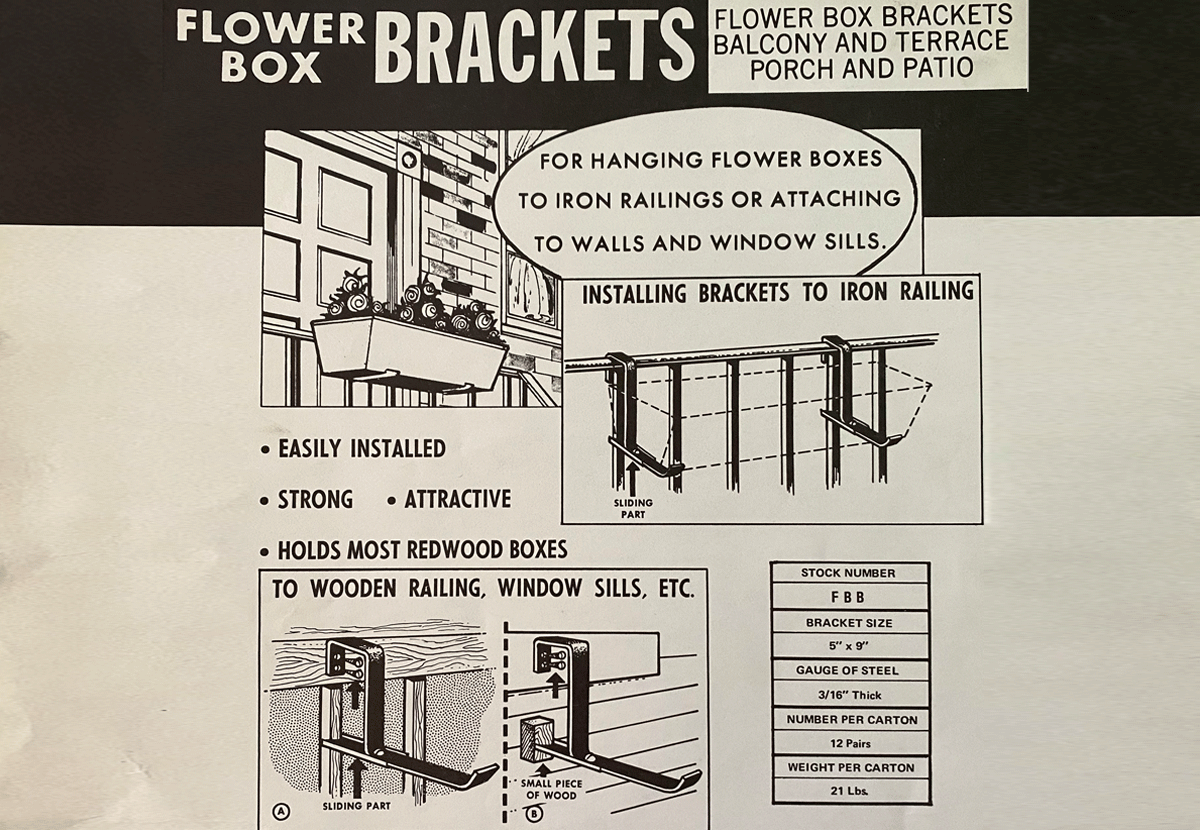 1960s & 1970s
Railing brackets are introduced to complement Novelty's popular metal flower boxes.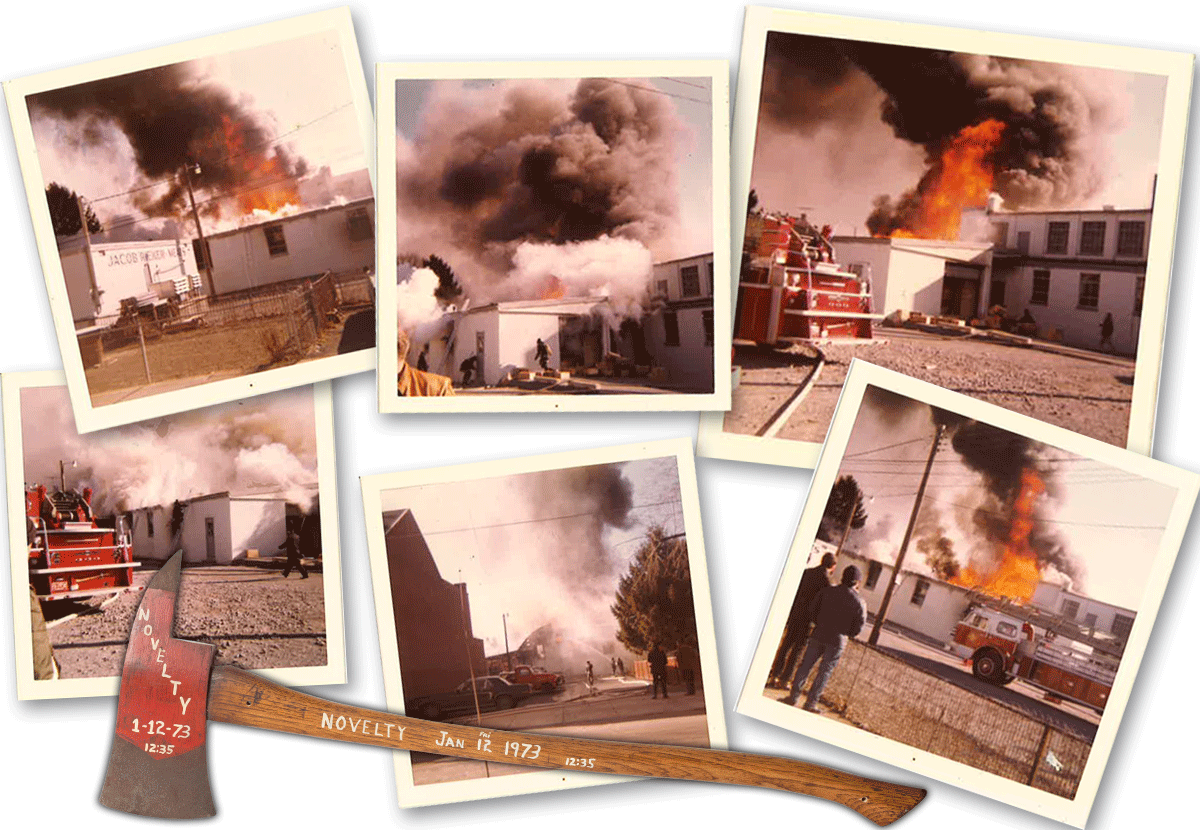 1973
A warehouse fire causes Novelty to relocate their headquarters.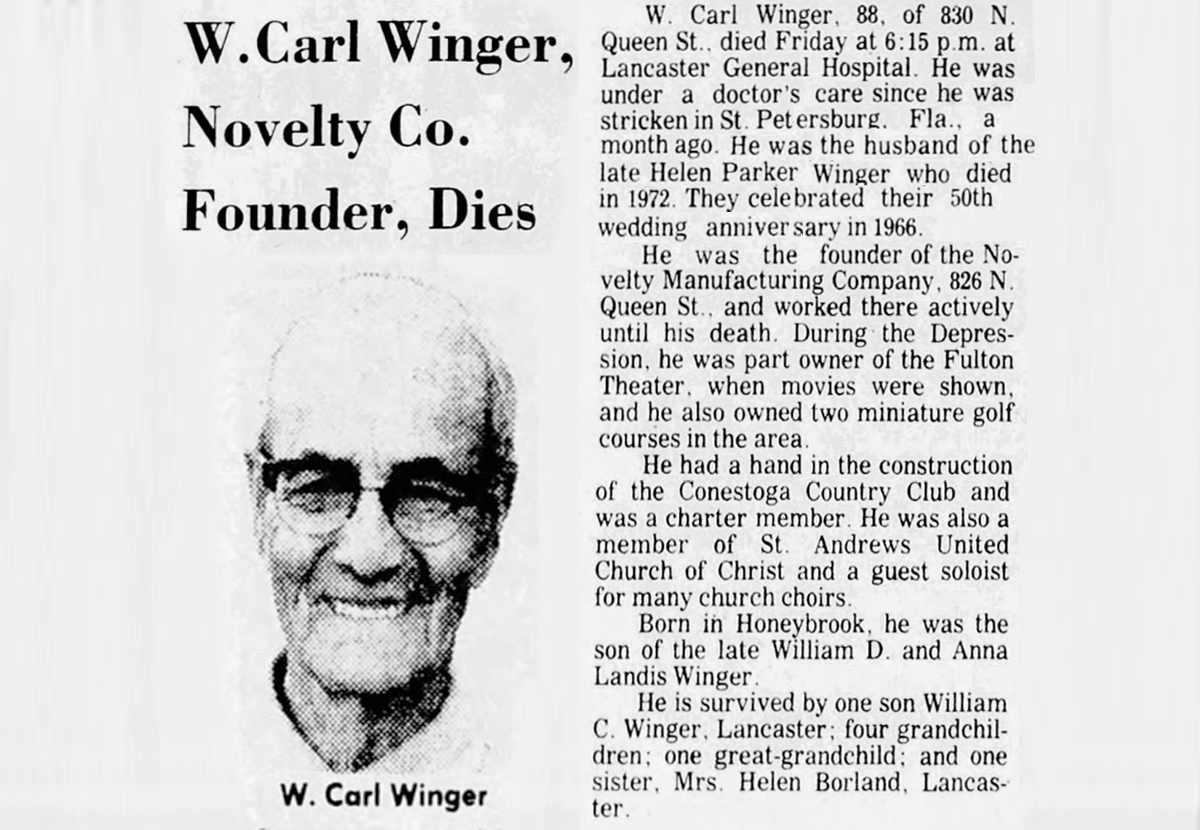 1980
Despite the initial start-up of The Novelty Manufacturing Company in 1911 by Carl's father, it was Carl Winger who registered, incorporated, and continued growing his family's business from 1922 onward.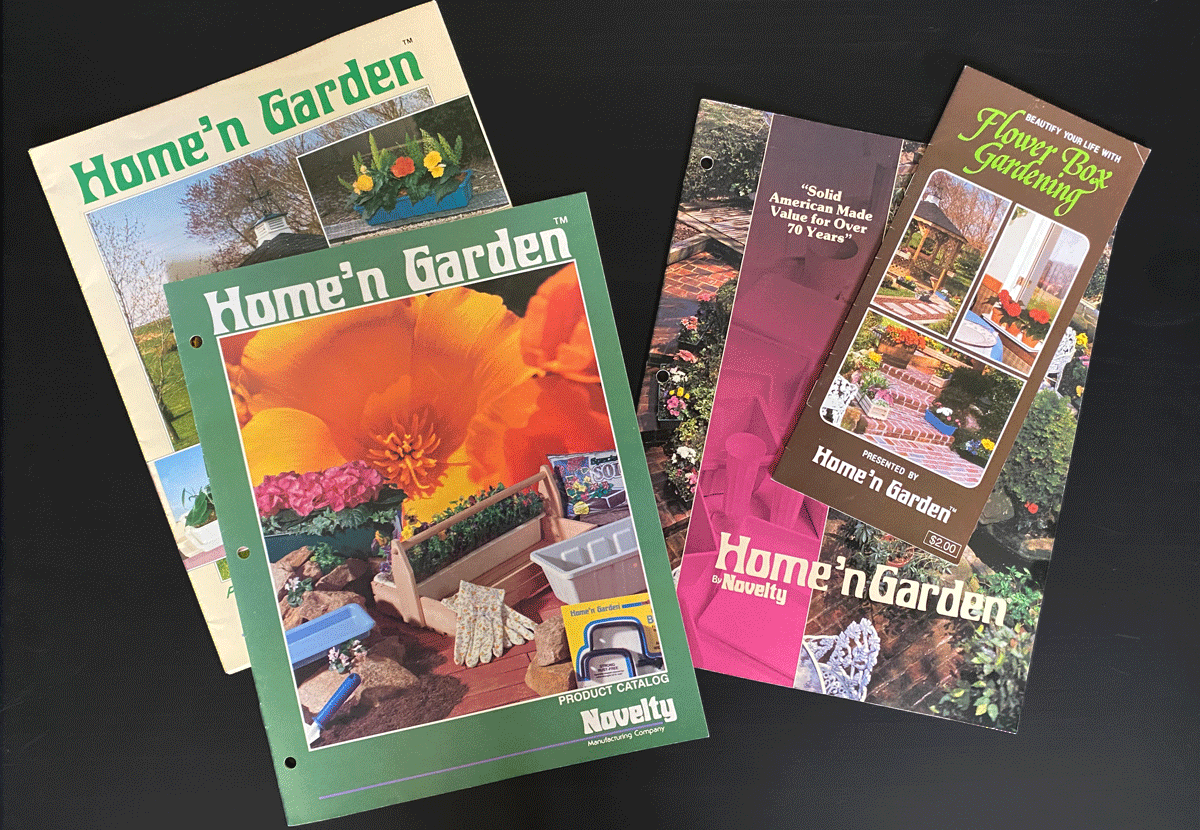 1988
As the decades passed, the name "Novelty" didn't resonate with consumers anymore. The "Home'n Garden" brand targeted the end-user for Novelty's entire product line.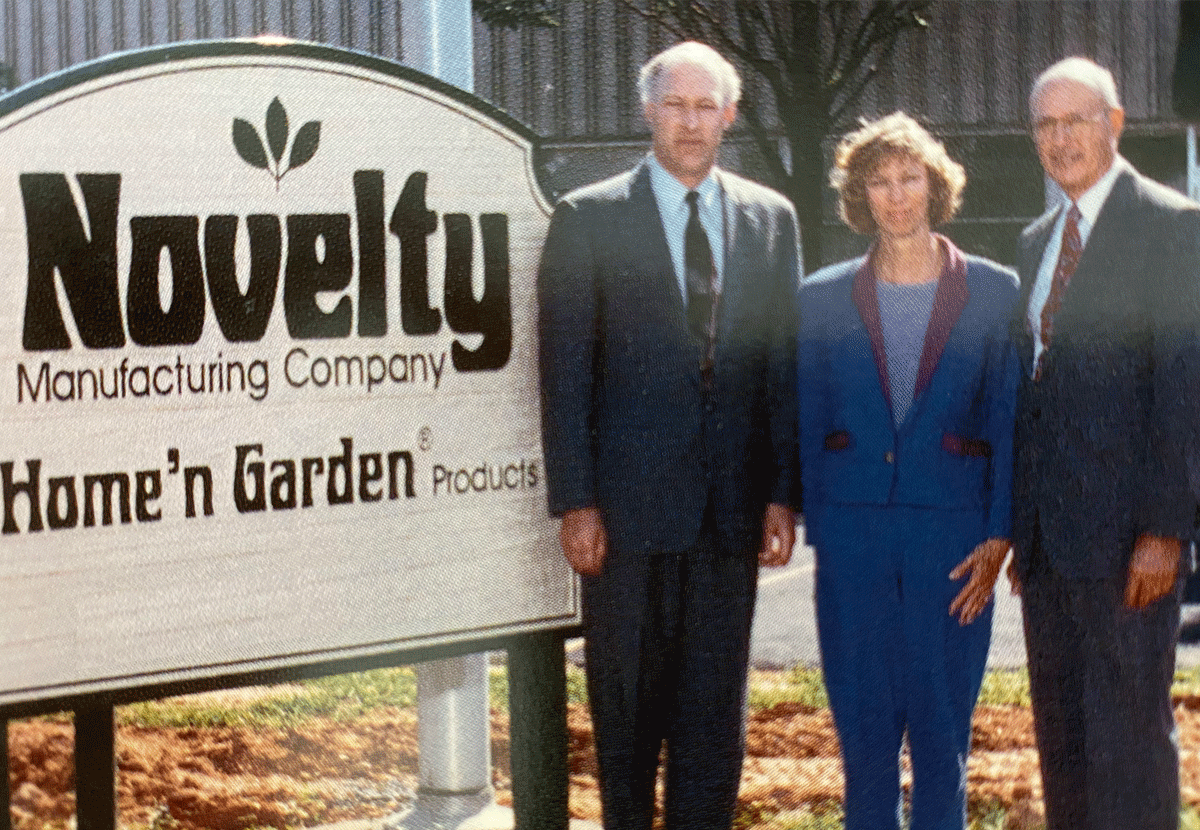 Early 1990s
Melinda Winger develops the company's ever-popular Countryside line of planters with her father, Bill.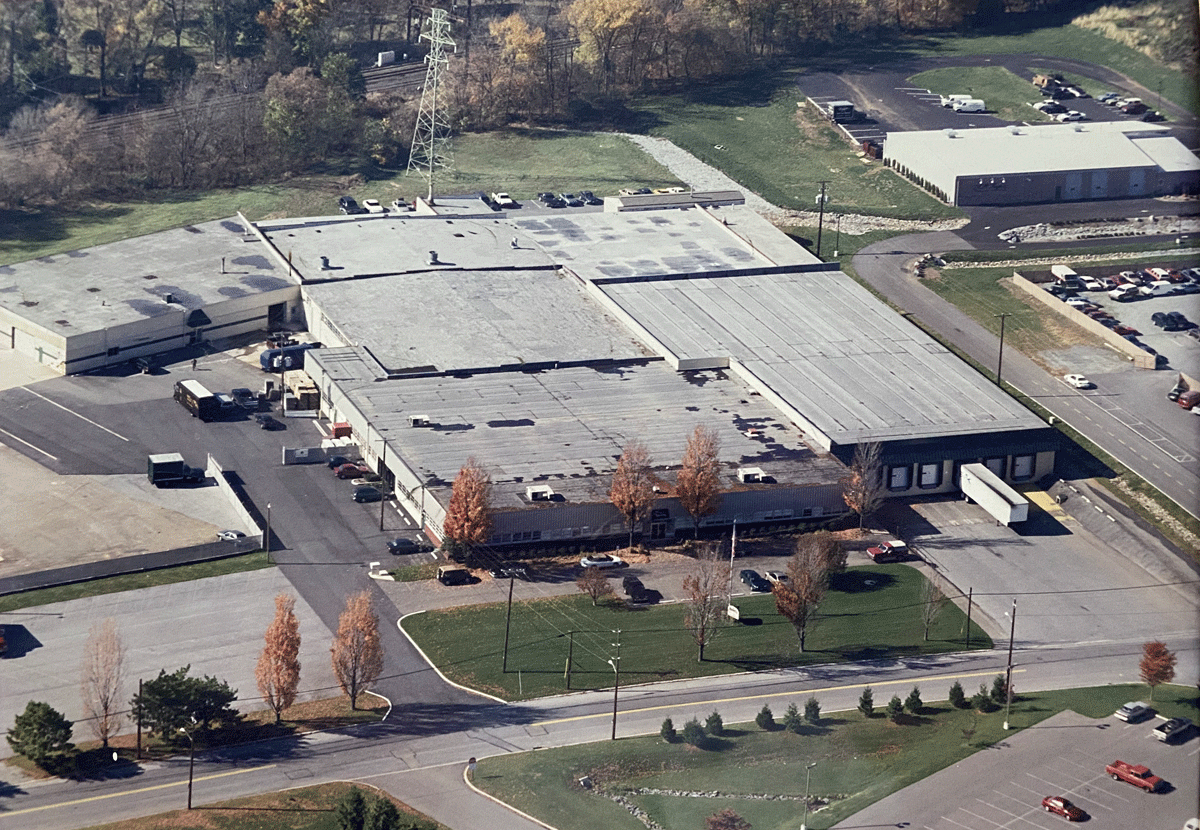 1994
The Loop Road location is still Novelty's headquarters today.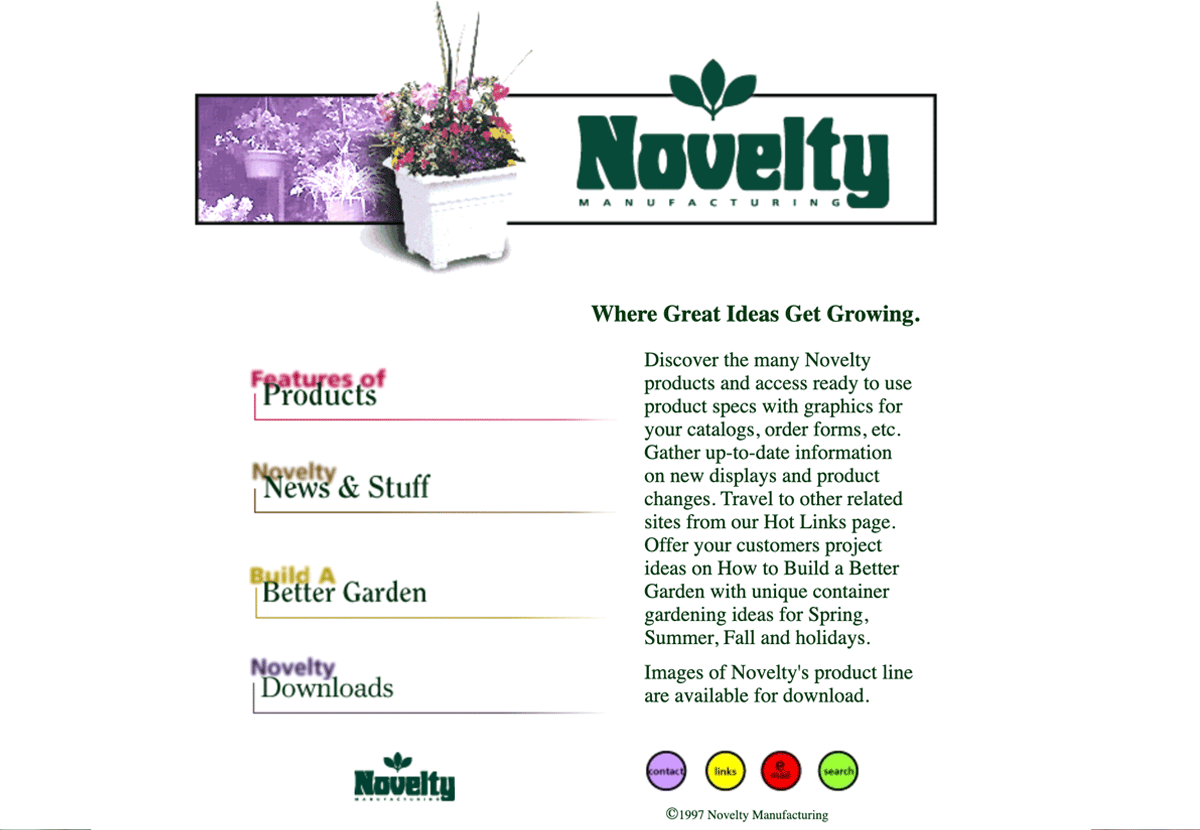 1997
Novelty joins the worldwide web!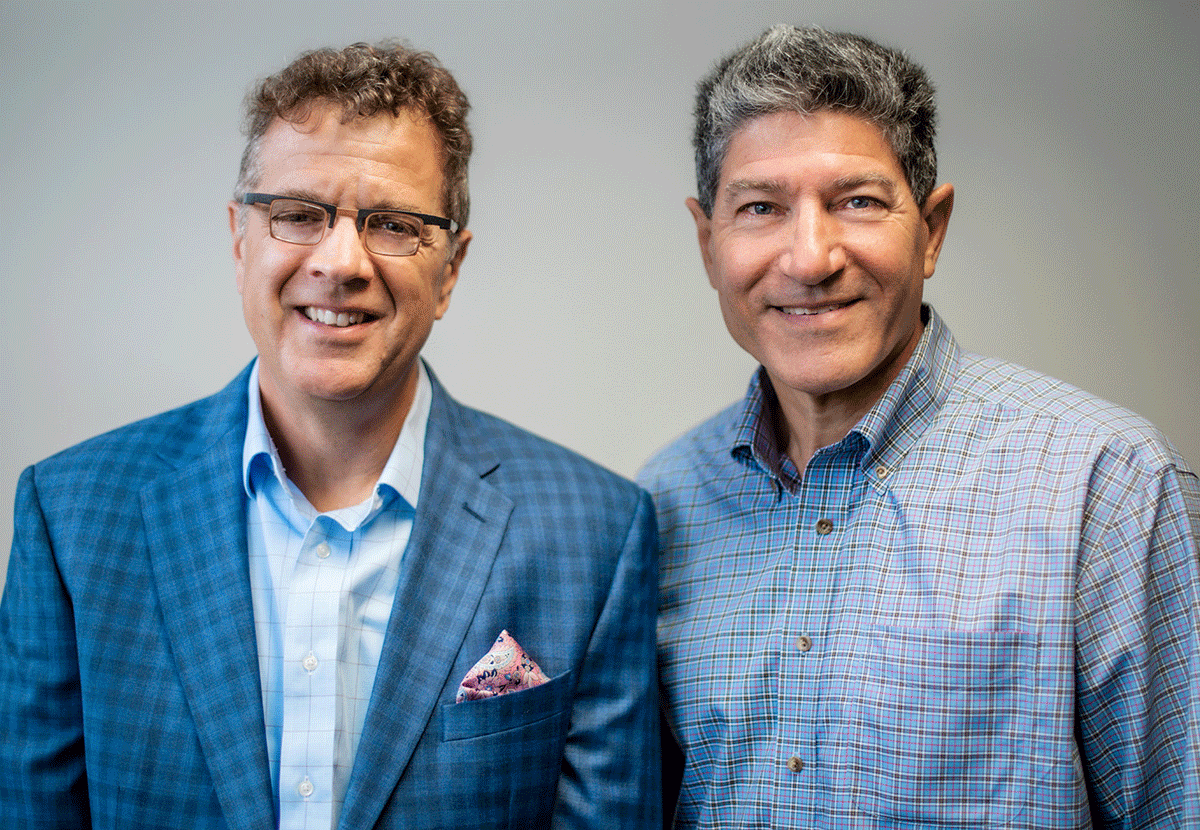 2004
Novelty's new owners: Mark Bolt (Vice President) and Joe DiMeo (President)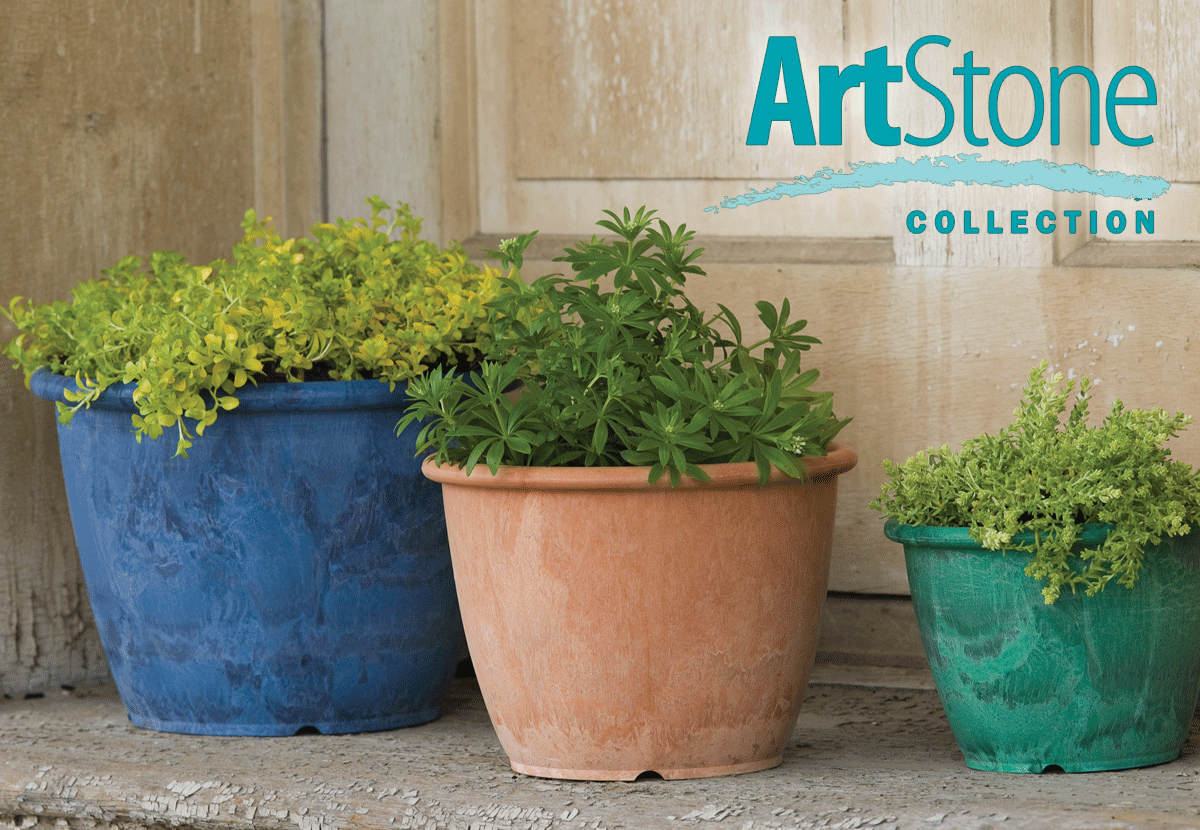 2005
Importing begins with high-end metal planters and Artstone planters. Artstone planters are made from a blend of high-grade resin and pulverized stone, providing the upscale appearance of ceramic or concrete, but with the durability of plastic.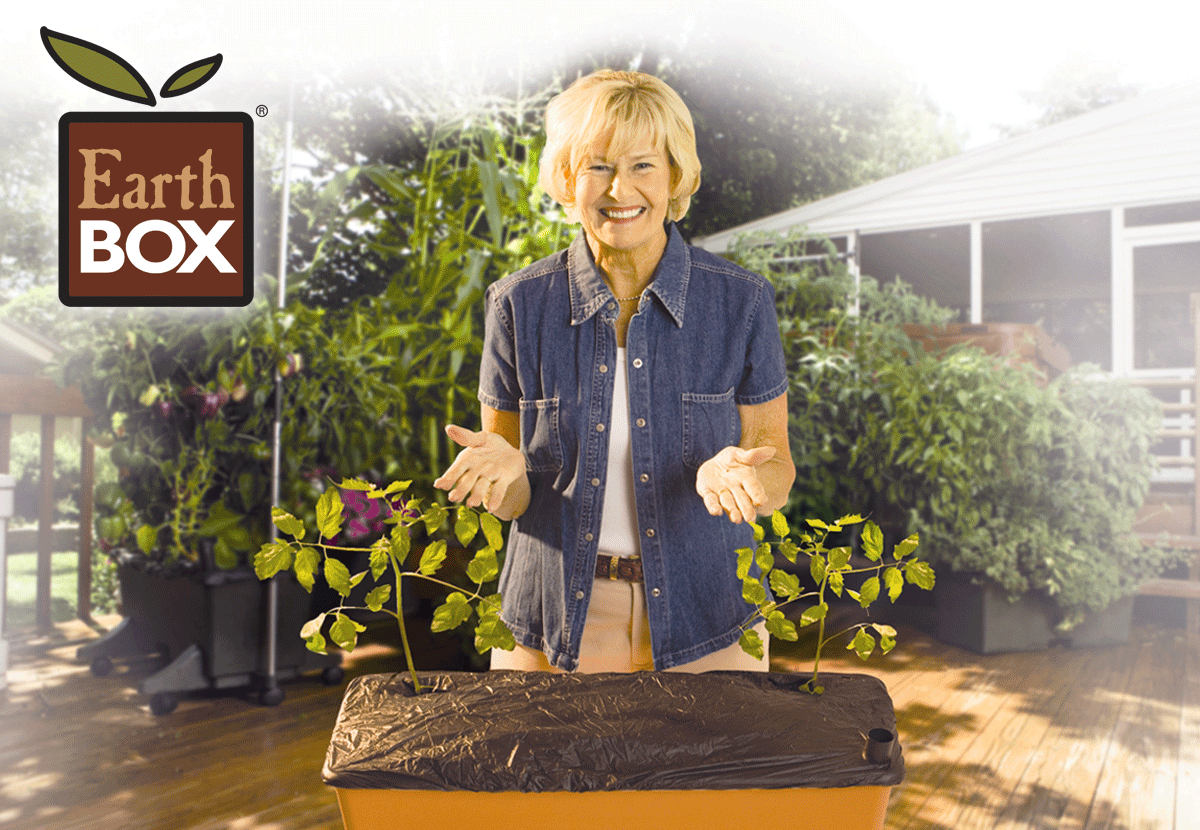 2014
The EarthBox® container gardening system grows a variety of annual vegetables, flowers, herbs, and greens.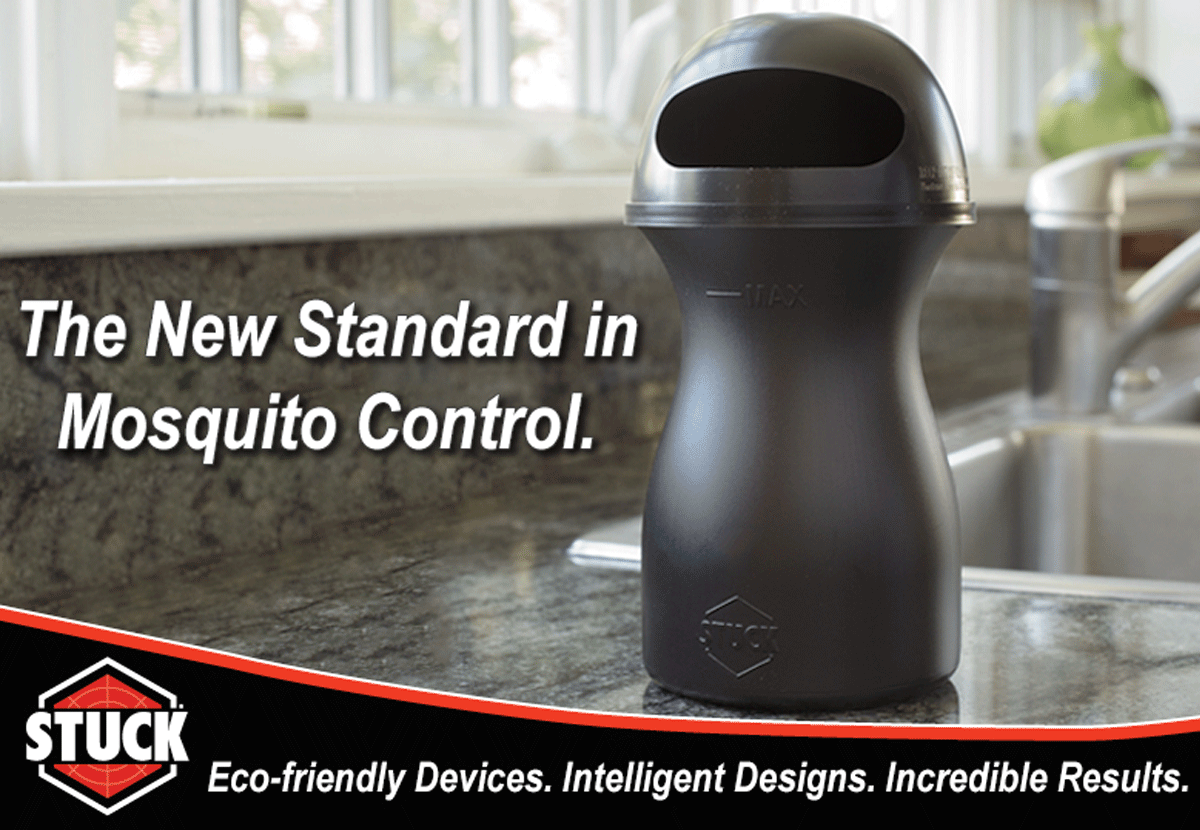 2016
Novelty enters into the pest control industry with a new non-toxic device for trapping mosquitoes.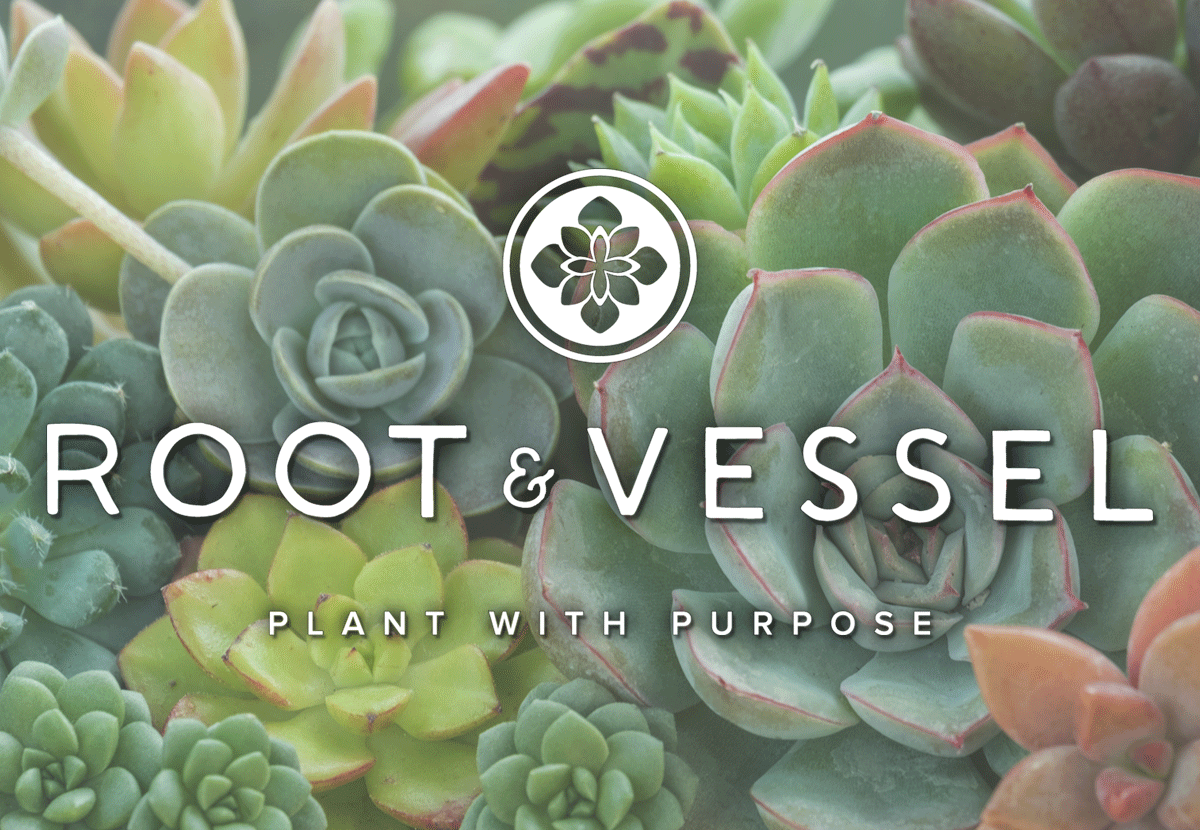 2018
Novelty introduces Root & Vessel® —a consumer-friendly brand name—for its many lines of decorative planters, gardening accessories, and décor.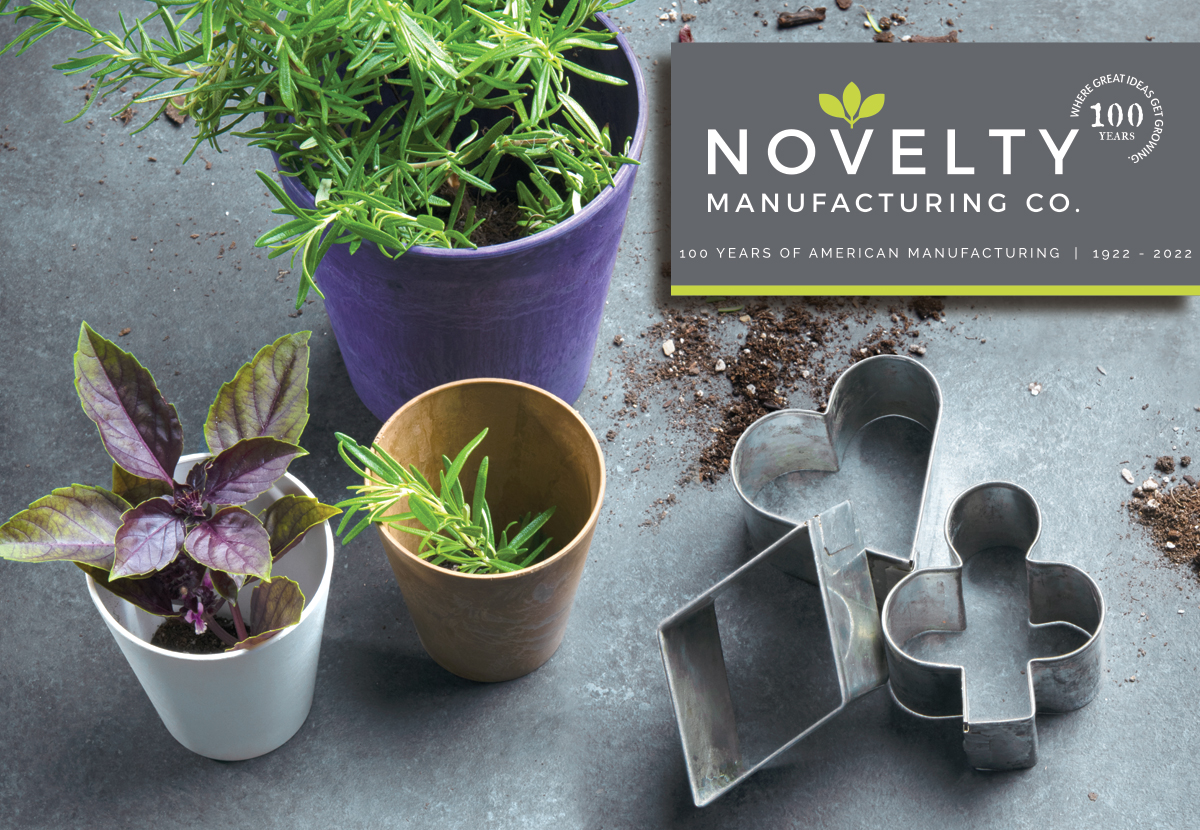 2022
Happy 100th Birthday, Novelty Manufacturing!